Unit of Wheelhouse Venture Partners
Building your organisation's capacity and capability to scale your innovation support
Do you have a in-person program of support for 10-20 entrepreneurs each year, but find it difficult to scale?
We can help you build a pipeline, support entrepreneurs around the world, at scale, at lower cost than your in-person model , and with comparable results.
Do you have a leadership program without an innovation-strand?
We help you integrate leadership and innovation, helping your leaders go from workshops which talk about innovation to an experiential program that delivers innovation.
Virtual [ x} incubators deliver an average rating 9.6 out of 10 in terms of impact and +100 Net Promoter Score
How do you support geographically dispersed employees with 20% innovation time to develop new products/services?
We help you execute with a structured program that delivers clear return on investment. An average of 3000% ROI.
Do you have a central innovation lab, but need a lower-cost model to support innovation inside business units?
We can help you increase your capacity by 100%, in terms of the number of innovations supported, through our virtual [ x ] incubators.
Do you have lots of ideas but lacking rigorous execution and testing of these innovative ideas?
We can help your employees do rapid customer development. At one time we can support 20 ideas, working with 60 people across your organisation, in 60 days
No one understands the word 'innovation' so we're focused on outcomes, which makes it easier for you to explain and get buy-in from business units. We incubate a range of outcomes depending on your needs e.g. first 10 customers incubator, £100K seed funding incubator, design and hire a team incubator, minimum viable solution incubator.
This is NOT a mentor-driven or coaching program. We advise as well execute with you. We provide 16+ hours of one to ones to each team/idea, 20+ hours of co-working from our team of entrepreneurs and creatives, 5+ introductions to potential customers
A proven innovation model
Try our pilot, before scaling
A programme that integrates delivery of knowledge, skills, mindsets, relationships and resources to build leaders in innovation. We are not consultants who do it for you, We build short term capability for you to deliver innovation results.
Leverage people inside and outside your organisation to build virtual teams using just 20% of their time over 60 days, delivered virtually via video calls to engage geographically dispersed colleagues
Accelerate speed of execution, experimentation in short sprints, with evidence based prototyping, and failing-fast. We don't do workshops or one-time events, because effective innovation just doesn't happen that way.
We build a business-case for your innovation approach. which acts as the strategic constraint and direction (top down), as well as supporting individuals ideas + front line teams (bottom up)
By supporting 20 teams at any one time, virtually, we can make innovation happen on a subscription.
Running virtual [ x ] incubators globally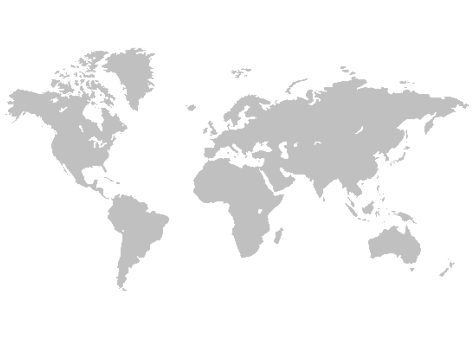 A global network of 30+ organisations are using Co.Creator, as a low-cost way to build a global innovation incubator, to help create new innovations and products/services
We can custom design a virtual [outcome] incubator for your bespoke needs
A few of the 50+ case-studies
iTeach (India) came into Co.Creator with a failing idea. Turned around in 60 days, with sales, and raised $135,000 immediately.
thinkLaw (US) had made sales of $18K in 4 months. In just 60 days through Co.Creator we redesiged their sales model, built product and customer development and led to firm sales of $65,000 and built a pipeline of $500,000K of immediate sales
Scope (UK) had a struggling service that was losing money and too expensive. Through Co.Creator we designed and delivered a prototype at a tenth of the cost with similar impact and raised £100,000 in 60 days.
Unique model
in the words of our customers
"We were drawn to your low-cost model of people innovation on a subscription"
"I enjoyed how you innovated with us, as co-founders, ensuring long-term skills building across our teams..." Stephanie Petijean, Head of Innovation
"I have a small central innovation team so we didn't have the capacity to support innovation as a culture/at scale. I had trouble finding innovation support programmes that weren't a one-size fits all (e.g. elearning courses, conferences) and that combined low-cost, quick wins and potential for systemic impact across our organisation - until I found Co.Creator"
Ruth Marvel, Director of Innovation
"How do we not just support (aka conferences and workshops) but actually help to create innovators, do it at low-cost, and across 30 countries, with short-term results. Answer = Co.Creator"
Alex Beard, Director of Systems Change
"Innovation labs (dedicated space, people, processes) are great, but ultimately they have to be passed back to the business to execute/scale. This handover is the weakest link. Virtual incubators allow us to help our business units deliver innovation better, faster, and with low-risk."