56 innovations incubated, who've raised $7m seed funding, 71% saw "very significant change", and valued at $45m+
We don't do:
workshops - little impact with one off events
operate as consultants - too costly with little lasting capability building
conferences - not accessible to the whole organisation and at the point of need
We only operate in this space
design and run innovation programs
Do you have geographically spread employees that need innovation support, have an innovation lab that needs to scale it's reach and impact, or need to validate very early stage new ventures? Or provide funding but lacking high impact support to get the highest possible return?
Do you have an emerging leader program without an innovation strand? Do you wish to provide a learning opportunity that moves your people in a significant way?
Innovation support on a subscription of 12 months.
For more information
"I have a small central innovation team so we didn't have the capacity to support innovation at scale. I had trouble finding innovation support programmes that were potential for systemic impact across our organisation - until I found Co.Creator"
​
​
-[Test 2 new business models] Incubator
-[First 10 customers] Incubator
-[£100K seed funding] Incubator
-[Make a strategic pivot] Incubator
-[Non-customer growth] Incubator
-[custom designed for you] Incubator
Our 3 programs that help you get your job done
Do you have an ideation platform, but struggling to build a system (culture) of innovation across all parts of your organisation? Or would like low-cost scalable ways of helping employees experiment with their ideas?
​
​
-[Create new innovation role] incubator
"pound-for-pound the best 1-hour we've ever had with any advisor...."
"+ 15 other partner programs"
[Emerging innovation leadership} incubator
[Build a 100+ Micro-Community] incubator
The goal of which is to provide leadership development that is in context, out of comfort zone, adaptive to meet the needs of each leader, and focused on real results.
Ruth Marvel, Director of Innovation
"With our organisational silos, it would have taken us a year to achieve what we did in just 60 days, using just 20% of our time. Impact: 2 failed prototypes, 1 successful (10x reduced cost + higher impact) + £100K seed funding"
"Fundamentally changed our whole-startups' thinking on why we exist..."
"The most highly rated session out of the 47 sessions on offer at our conference..."
Lindsey, Corporate Intrapreneur
Moved from a failing idea (Khan Academy for Spain) to a startup that has now raised $m+ round, 15 staff, million+ users, after Co.Creators' [ Turn around failing idea] Incubator - Quim, CEO, EdPuzzle, Spain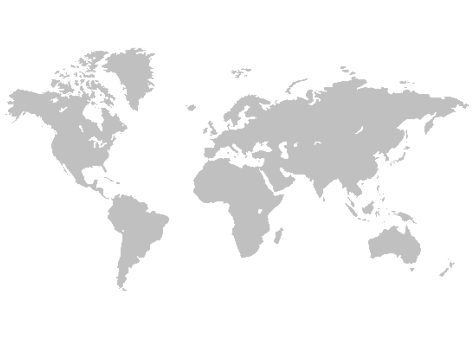 Went from $16K sales in 4 months, to $65K in 60 days and built a pipeline of $500K, through Co.Creator's [$100K sales] Incubator. Colin, CEO, thinkLaw, Los Angeles
Went from a failling (zero customers) in 12 months, to $20K revenue in just 60 days + $500K pipeline from a major Telecoms provider, with a [$100K sales pipeline] Incubator. Mariana, CEO, Digital Natives
iTeach went from failing startup for over 6 months to 20 paying customers, raising $135K funding - in 60 days through [First 10 customers] Incubator
Prashant/Soumya, CEOs, iTeach
Employees at national organisation - went from a failing service (in terms of financial stability), to designing and testing a 10X reduced cost service, handing it back to the business unit for scaling, and raising £100K after 8 weeks of Co.Creator's [10x reduction in costs] Incubator
"Zevae is not a mentor or coach but a true cocreator who pushes you hard to turn ideas into action and revenue. He works with you, adds structure, rigour, new hypotheses, and capacity to "get shi* done". We went from a failing project (our service was losing money) and with his direct intervention over 60 days, we prototyped 3 different business models and found one to have greatest impact, generating £100K in funding - all in 60 days and us working 20% of the time on the new idea..."
We are a collective of Sherpas
- made of entrepreneurs, designers, coders, and investors - who've made the intrapreneur/entrepreneur journeys before.
This month we're profiling Zevae
You are the explorer
An innovation manager, chief innovation officer, L&D head, program manager at a foundation, or a CEO who wants to stop wasting money on poorly executed innovation support (innovation theatre) - and instead are looking to deliver meaningful results.