Unit of Wheelhouse Venture Partners
Ruth Marvel,
Director of Innovation, Scope
Challenge: "I have a small central innovation team so we don't have the capacity to support innovation at scale. I have had trouble finding innovation support programmes that combined low-cost, quick wins and had potential for systemic impact within our organisation"
Alex Beard,
Director of Systems Change, Teach For All
Challenge: How do we not just support but actually create system change makers (aka social entrepreneurs) across 30 countries, do it at low cost, and have them up and running with results in 8 weeks?
We've listened to 73 Innovation Directors & Managers. They're concerned about making innovation happen across their whole organisation - there is an urgent lack of capacity, it's expensive
and slow to deliver results.
We've listened. We run product development accelerators
triple your innovation capacity
fast with no new hiring
embedded across your whole-org
low-cost
deliver results in 8-week sprints
Product development accelerator benefits, in the words of our customers
"We were drawn to your low-cost model of innovation on a subscription"
"I love your model as it democratises innovation, allowing me to combine top-down and bottom-up innovation..."
"I enjoyed how you innovated with us, as co-founders, ensuring long-term skills building across our teams..."
"Your model is helping us create a culture of innovation at scale..."
"You helped innovation happen at speed, being able to take results in just 8 weeks, back to the business unit..."
Co.Creator is running product development accelerators for 12 organisations, accelerated over 78 internal and external startups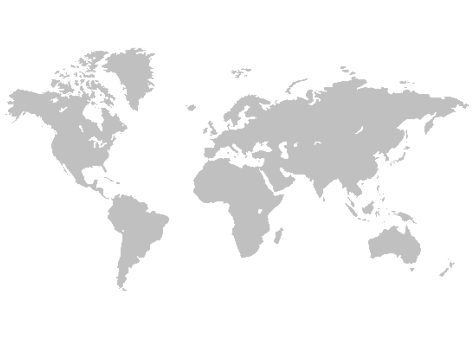 A global network (30+ organisations) are using Co.Creator, as a low-cost way to build an worldwide incubator for innovation in education
A technology business is using Co.Creator to quickly launch an internal incubator to foster growth in exploring new markets
Big national and international social sector organisations are using Co.Creator to solve their product and service problems.
Organisations are using Co.Creator's model to build internal capacity and retain 'emerging leaders' program, with a compelling innovation training program.
Business Model
Development
16+ hours of one to ones with us,
20+ hours of co-creating,
20+ hours of "getting out of the building", debriefing insights
16+ hours of one to ones with virtual co-founder,
20+ hours of co-creating,
15+ hours of knowledge and skills development
20+ "getting out of the building interviews.
Depending on the solutions taken forward. We offer virtual Chief Technology Officer, Chief Design Officer.
Depending on the decision on which solutions to scale. We offer virtual Chief Marketing Officers and Commercialising Innovation experts.
Subscribe to one or more of these 8-week sprints
We've iterated the design of accelerator model to ensure impact in multiple contexts
During SEED and SEARCH we create a virtual team, allowing problems and innovations to be explored in a systematic way without the loss of existing roles and capacity, making easier to get sign-off. As proof points increase, the time committment increases, thereby reducing the risks.
Each sprint is 8 weeks, which is long enough to show results and short enough to create a sense of urgency.
Multiple entry points into a minimum viable innovation system. If you already have a problem, then go straight into SEARCH sprint. If you've got early adopter customers, then start with the SOLUTION sprint.
We offer co-founders who join your team (not a consultant, mentor or advisor). This is a process expert, embedded into your team who pushes, prods, and pokes holes throughtout the 8 weeks in an intense way. Our co-founder mindset and approach ensures that innovation is not done 'to' you, but with you - so the skills remain inside your organisation long after the accelerator.
Each 8 week sprint is highly focused - the outcomes are measurable. For example with SEARCH we are looking for traction (customers, users) in a core, adjacent or disruptive space.
*For a more detailed view of our lean accelerator design, let's talk over an innovation coffee
Join an existing digital incubator. A place (limited availability) working with 2 team members=£10K
March-April - fully booked
June-July - 6 spaces left
Apply for 5 ideas/teams to go through 8 weeks of intense support followed by 8 months of ongoing support=£8K per team/idea.
Price on application, to help create a culture of innovation
Access our lean innovation accelerator model and one-page tools (Innovation test, innovation canvas, customer scripts, value proposotions, pretototypes)
Zevae M. Zaheer
Founder & CEO: Co.Creator
- Director of Innovation, TeachForAll
- Head of Market Intelligence, Detica
- Masters: Computing Science
- LinkedIn
Let's talk over an innovation coffee (or tea)
Chris Geary
Partner: Co.Creator
- Innovation Programme Director, Orange Business Services
- Global Competency Head,
- MBA/Computing Science
- LinkedIn
- Share our successes (and failures) in designing an ultra low-cost innovation accelerator
- Access our free innovation toolkit
- Free co-design of your own accelerator model
- Access to a our global network of innovation directors
- Apply for a free trial/demo of one of our 8 week sprints
- Interested in applying to join us
- Join the dots and partner with us
- Speak to any organisation running Co.Creator