Unit of Wheelhouse Venture Partners
We design, develop and deliver virtual learning incubators for your emerging leaders
What makes learning incubators unique:
...generate exceptional ROI,
linked to strategic objectives,
execute as well as advise,
real project-based
fast with no new hiring,
embedded across your whole-org,
low-cost,
deliver results in 1-8week sprints,
We don't do general 'operational training' if they're not tied to 'on the job/real projects' e.g. time management, conflict resolution, health and safety. We are focused on high impact strategic training
Our learning incubator model can help you generate 3000%+ ROI
Co.Creator is running learning incubators for 10 global organisations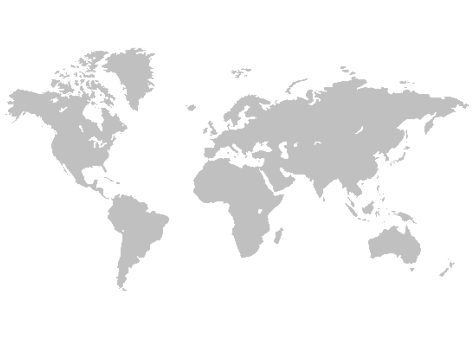 A technology business is using a learning incubator for it's hiring managers to not just write job descriptions but design new roles in the organisation that have greater impact
A global network (30+ organisations) are using Co.Creator, as a low-cost way to build a global learning incubator, to help create new innovations and products/services
A international organisation didn't want yet another abstract change management conference/course. They were after tailored learning support, frameworks and tools for their emerging leaders to launch and lead successful change initiatives
Organisations are using Co.Creator's model and tools to launch new projects to make core-values real across their senior teams
Example Learning incubators themes
Case Studies (click on more details)
Benefits, in the words of our customers
"We were drawn to your low-cost model of people innovation on a subscription"
"I love your model as it democratises learning, allowing me to combine top-down and bottom-up learning in my organisation"
"I enjoyed how you innovated with us, as co-founders, ensuring long-term skills building across our teams..." Stephanie Petijean, Head of Learning and Development
"Your model is helping us create a culture of learning at scale..."
"You helped innovation happen at speed, being able to take results in just 8 weeks, back to our business unit..."
"I have a small central innovation team so we didn't have the capacity to support innovation as a culture/at scale. I had trouble finding innovation support programmes that weren't a one-size fits all (e.g. elearning courses, conferences) and that combined low-cost, quick wins and potential for systemic impact across our organisation - until I found Co.Creator
Ruth Marvel, Director of Innovation
How do we not just support (aka conferences and workshops) but actually help to create system change makers through experiential learning, do it at low-cost, and across 30 countries, with short-term results. Answer = Co.Creator
Alex Beard, Director of Systems Change
We custom design and deliver 1-8 week virtual learning sprints for you
Join an existing learning incubator. A place (limited availability) working with 2 team members
Aug-Sept - fully booked
Oct-Nov - 3 spaces left
Apply for 5 teams to go through 8 weeks of intense support followed by 8 months of ongoing support
Price on application, to help create a culture of learning
Access our learning incubator model and one-page tools (job canvas, customer scripts, value propositions, pretotypes)
Our virtual learning sprints to allow your employees to learn through real-world projects and problems. We don't do theoretical courses that are not tied to your immediate business outcomes.
Each learning sprint is between 1-8 weeks, and the content contained within is long enough to show results and short enough to create a sense of urgency
It's different to a conference or a workshop. It's real project-based learning. We don't take employees away from their regular jobs, but actually accelerate the outcomes of their jobs, get their jobs done faster and better. Being virtual, with twice a week interactions through a structured program (tools, measurement and accountability) we can guarantee amazing learning.
We offer co-founders who join your team (not a consultant, mentor or advisor). This is a learning process expert, embedded into your team who delivers knowledge, skills, mindsets, networks and resources throughtout the 1-8 weeks in an intense way. Our co-founder mindset and approach ensures that learning is not done 'to' you, but with you - so the skills remain inside your organisation long after the learning incubator
Each learning sprint is highly focused - the outcomes are measurable. For example we are looking to define the problem first and then use the learning incubator to solve that specific problem, allowing us to know if and how our learning is making a real difference to business results
In one example of one of our learning incubators, we designed it to provide:
16+ hours of one to ones with virtual co-founder,
20+ hours of our co-creating
15+ hours of knowledge and skills development
20+ "getting out of the building interviews
We execute as well as advise (making it different to the usual coaching/mentor programs)
Sign-up for more information and a chance to win a free seat on our learning incubators
Zevae M. Zaheer
Founder: People Innovation Director
- Director of Innovation, TeachForAll
- Head of Market Intelligence, Detica
- Masters: Computing Science
- LinkedIn
Let's talk over a learning coffee (or tea)
Chris Geary
Partner: Co.Creator
- Innovation Programme Director, Orange Business Services
- Global Competency Head,
- MBA/Computing Science
- LinkedIn
- Share our successes (and failures) in designing an ultra low-cost learning incubators
- Access our free learning toolkit
- Free co-design of your own learning incubator model
- Access to a our global network of heads of learning and development
- Interested in applying to join us
- Join the dots and partner with us
- Speak to any organisation running Co.Creator